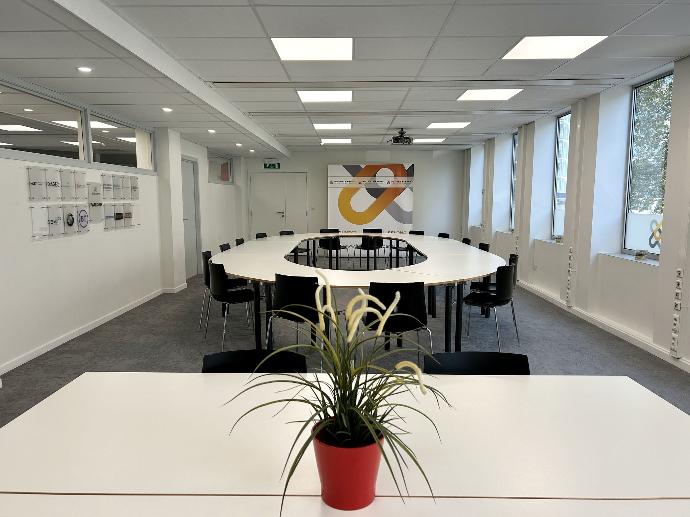 A variety of meeting and conference rooms are available for short and/or long term hire with a range of support services to meet your needs.


We can accommodate meetings and events from a private 2 person meeting to a fully-catered event for 80 attendees.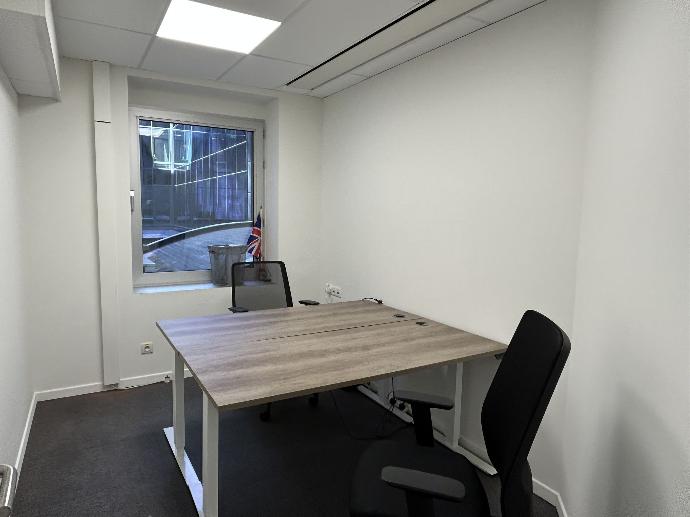 2-person Meeting / Hot Desk Room
6 m2 - can accommodate 2 people on facing desks

Ideal for private meetings or video calls

Sit / stand (height adjustable) desks for hot desking

4-6 person Meeting Room
10m2 - can comfortably seat 4 around the table, 6 with additional chairs

Convenient break-out room from the main event for private meetings.
Good natural light and corner aspect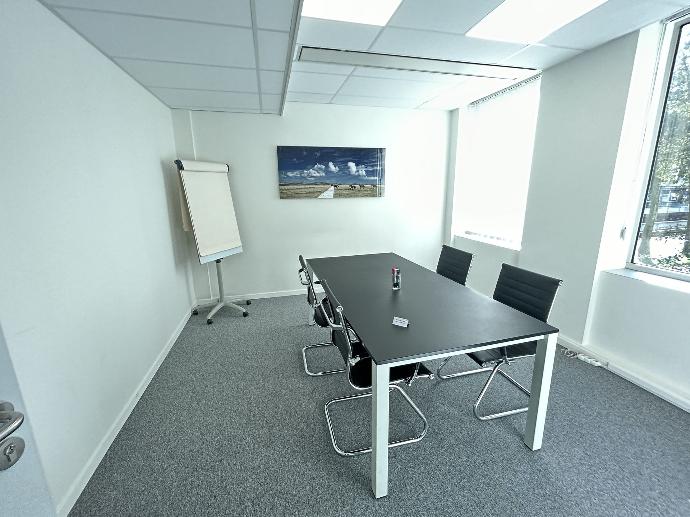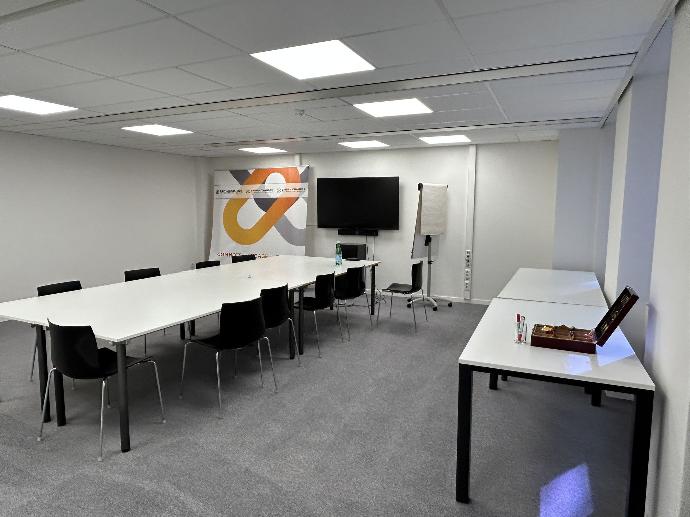 Training / Hybrid Meeting Room
This room can accommodate meetings and training sessions in various configurations.
Roundtable seating up to 22 people
U-shape, seating up to 20 people
Theatre style, up to 30 people
Classroom style, 18 people
Equipped with LED widescreen and hybrid video call facilities

Conference & Events Room
Our large event room is 90m2 and can be configured to almost all requirements, for example:
Boardroom (oval style), seating 34 people
Theatre style, up to 60 people
Round tables seating 42 people (7 tables of 6)
Cocktail Reception up to a capacity of 80
Equipped with projector and sound system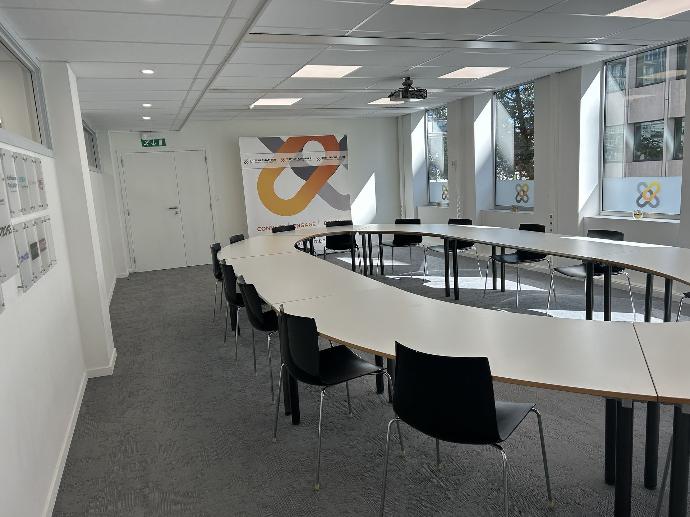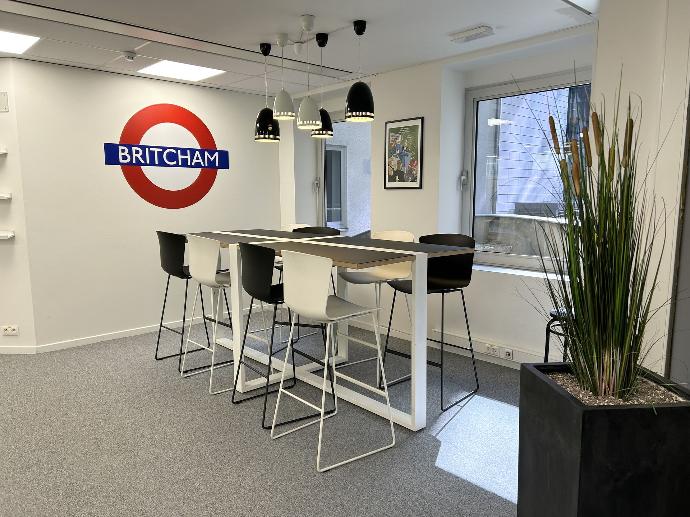 Break-out Area / High Bar / Foyer

This area is very versatile and great for social events.
High table seating up to 8 people
Standing reception / cocktail event up to 20 people
Use as a break-out room from your event in the Conference Room
Additional high tables available
Equipped with coffee / tea making facilities




MEMBERS

NON-MEMBERS

Half day

Full day

Half day

Full day

Hot desk

€50 pp

€75 pp

€75

€125

2-person Meeting Room

€100

€150

€150

€250

4-6-person Meeting Room

€200

€350

€300

€450

Training Room

€400

€700

€600

€1,000

Conference & Events Room

€600

€1,000

€900

€1,500

Break-out Area

€300

€500

€450

€650
ADDITIONAL SERVICES

Set-up and Co-ordination: Setting up the room and event co-ordination according to your needs

€150

Meet & great: Service provided by Chamber staff including coats and bags collection and storage

€200

Name badges: Collation, design and production. Minimum fee plus per person (badge) cost applies

€ 100
+ €2 pp

Catering management: Includes booking catering service, liaising with delivery etc. (catering cost excluded)

€150